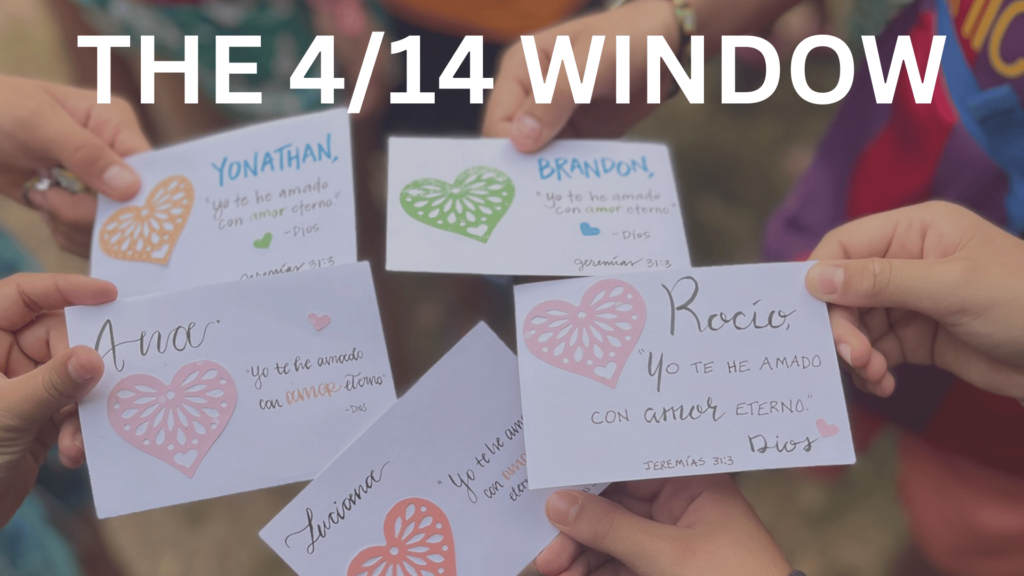 The 4/14 window is a global initiative developed by Luis Bush, the pioneer of the 10/40 window. The 10/40 window has helped believers to focus on the majorly unreached area between 10 and 40 degrees north of the equator. The 4/14 window is a call to focus on children aged 4 to 14 years.
The 1.2 billion children and youth in this people group are by far the most neglected and exploited group on the planet. Sex trafficking, drug runners, pornography and cheap labor are some of the reasons for exploitation. The world sees children's value in a twisted way, yet the church has largely put them on the back burner and not seen their enormous potential. Children between ages 4 and 14 are also the most receptive to the gospel of any age group. (Source: Myers, B.L.: State of the World's Children: IBMR)
The decade between 4 and 14 is a profoundly formative period when perspectives are shaped either positively or negatively and when a view of one's own significance (or lack of significance) is formulated. We are blessed to be able to influence this precious group of people for the Kingdom of God in our corner of the world and encourage you to watch the short video above to gain a clearer perspective on the 4/14 window and God's heart for children.